to get family support
Publication Date :
Last updated:2023-05-10
View count:670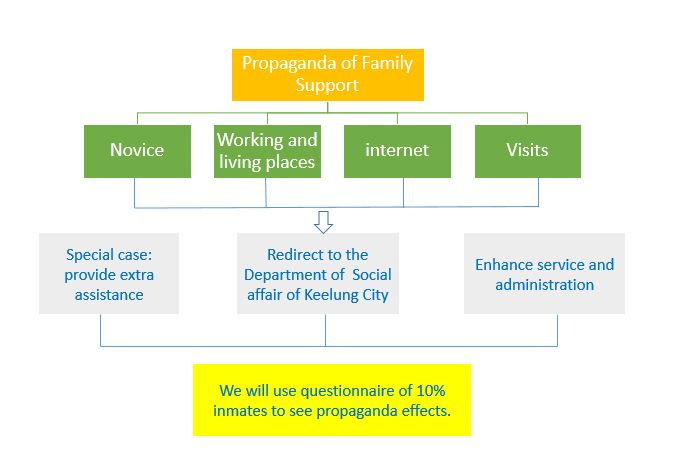 Propaganda ways of getting family support are as follows:
1. Novice. 2. Working and living place(cells). 3. internet. 4. visits.
In some special cases,We will afford some extra assistance.
In common cases,we will imporve service.
In the cases of living Keelung or nearby, we will indirect them to the Department of social affair of Keekung city.


After providing service,we will use questionnaire of 10% inmates to conduct investgation and to see effect.